For Education/Community Leadership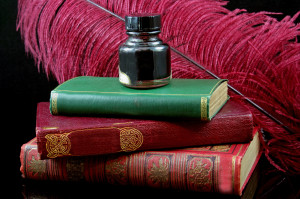 EDU 101  Foundations of Education
Prerequisite: None
This course provides a broad and comprehensive overview of the foundations of education in the U.S. It is meant to interest students who want to understand the teaching profession, as well as those who are concerned about educational issues and policies.
EDU 102 Educational Psychology
Prerequisite: None
This course provides basic information for prospective teachers/educators. It is a source of practical ideas about instructional techniques. It also explores developmental stage theories and assorted learning theories.
EDU 103  Teaching Methodology
Prerequisite: None
This course will instruct aspiring teachers of children in kindergarten through grade six on various teaching methodologies, and educational approaches for effective childhood learning. It will prepare future educators to create and maintain a disciplined classroom as well as instruct and assess standard elementary school curriculum. Teachers learn how to create lesson plans, develop and assess tests and provide both one-on-one and group instruction.
EDU 104 Literacy and the Bicultural Community
Prerequisite: None
This course is an introduction to the issues involved in bi-cultural education. It is valuable to those planning careers in which cross-cultural competency is required. Topics include changing models of educational, social and cultural issues that are common to diverse ethnic communities.
EDU 105 Child Development
Prerequisite: None
This course will cover child development from the beginnings of life. It will include prenatal development, physical and perceptual development, cognitive development, language development and social and emotional development.
HEB 101 Hebrew I
Prerequisite: Ability to read and write simple Hebrew
This course is for beginners, focusing on reading comprehension, with special emphasis on basic principles of Hebrew grammar.
HEB 201 Hebrew II
Prerequisite: HEB 101
Focuses on high-level reading comprehension of adapted and authentic texts, as well as on an intensive review of the verbs and verb system.
HIS 104 Modern Jewish History
Prerequisite: None
Survey of modern Jewish History from the French Revolution through modern Zionism until the establishment of the State of Israel. The political, cultural, and religious life of the Jews will be studied and discussed in class.
JUD 101 Bible I
Prerequisite: Two years of high school Bible study
An introductory course to the Hebrew Bible, with special emphasis on developing textual and exegetical skills. The course focuses on the first five books of the Bible, with special attention given to Biblical prose narrative.
JUD 102 Bible II
Prerequisite: JUD 101
This second introductory course in the Bible focuses on the historical books of the second part of the tripartite Hebrew Bible. The historical books of Joshua through Kings – known in the Hebrew tradition as "the former prophets" – as well as the book of Chronicles will be presented, together with an overview of the standard medieval commentaries
JUD 103 Halachic Codes I
Prerequisite: None
Prerequisite: At least two years of Jewish high school Halachic studies.
Extensive readings in the history and application of Jewish law and Sabbath observance.
JUD 104 Halachic Codes II
Prerequisite: JUD 103
A survey of Jewish liturgy with special emphasis on the halachic obligations involved, with special attention to the prayers and blessings.
JUD 201 Talmud I
Prerequisite: None
Prerequisite: Two years of high school Bible study
An introduction to Talmudic analysis and to the laws governing the reading of Shema, daily prayer, and other blessings as recorded in the first tractate of the Babylonian Talmud.
JUD 202 Talmud II
Prerequisite: JUD 201
This is a second course in elementary Talmudic analysis and focuses on the laws governing marital obligations as recorded in the Babylonian Talmud tractate Ketubbot, as well as historical sources from medieval manuscripts as found in the Cairo Genizah. Extensive readings in the history and application of Jewish law and Sabbath observance.
PHL 201 Jewish Philosophy I
Prerequisite: None
Students are guided in readings from various Jewish philosophers, with particular emphasis on the ethical system of Bahya ben Joseph ibn Pakuda (11th cent.) as presented in his Hovot Ha-Levavot (Duties of the Heart).
PHL 202 Jewish Philosophy II
Prerequisite: PHL 201
Examination of various philosophical and theological concepts underlying the Pentateuchal commandments, as understood by medieval and modern Jewish scholars.
Seminars / Non-credit
CDS 101 Career Development Seminar
Prerequisite: None
Students will learn how to successfully market themselves and obtain gainful employment. Subjects covered include the preparation of resumes, cover letters and interview techniques.
CRS 101 Client Relations Seminar
Prerequisite: None
This seminar teaches students how to effectively provide courteous client service, the effects of client service on business success and how to deal with difficult client encounters.
INT 102 Community Service, Observation and Practicum 45 hours
Prerequisite:  at least 15 credits toward Judaic Studies AS Degree
After successfully completing at least 15 credits of the program the student will have the opportunity to gain practical experience in a real work environment. The skills related to the subject matter courses will be observed in action and applied by students in a school or organizational setting.