REQUIREMENTS FOR ADMISSION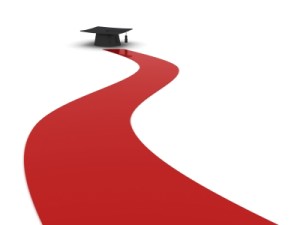 In order for students to qualify for admission to Elyon College, applicants must provide evidence of High School graduation or its equivalent (G.E.D.).
Applicants for admission are accepted without regard to age, color, religion, creed, disability, national origin, or gender or orientation.
A personal interview is required, as well as documentation of High School graduation or G.E.D. Applicants are required to submit an essay and the ASSET or COMPASS exam may be required.
This will be determined during the interview.
Elyon College reserves the right to reject the admission of any applicant who, at any time in the course of the admission process, exhibits any conduct or behavior that is deemed inimical to the reputation of the College.
The admission process consists of the following:
Applicants must submit the Elyon College Application for Admission. Any document submitted by a candidate in support of an Application for Admission will be retained by the College and not returned to the applicant.
Individuals seeking admission to the College are required to participate in an interview. The interview with an admissions officer will provide an opportunity for the candidate to gain specific information about the College and allow the candidate to clarify academic and career goals.
In the course of the interview, the applicant will become more familiar with the College's programs, the academic expectations, the financial aid programs (if applicable), student services and the registration procedures.
This interview will help the College ascertain student readiness for college level study.
Elyon College may require an ASSET or COMPASS exam to determine student's academic readiness and ascertain that the student has the current knowledge to successfully complete the Degree programs required.
A minimum score of 35 in reading, 35 in writing and 33 in the numerical section on the ASSET Exam OR a minimum of 25 in pre algebra, 62 in reading and 32 in writing on the COMPASS Exam will be required.
Applicants must arrange to have official High School transcripts or G.E.D. transcripts sent directly to the College.
If applicants have attended other degree granting institutions, they should arrange to have the College send those official transcript(s) directly to Elyon College.
Applicants with credentials from countries other than the United States, and written in languages other than English, must present a notarized translation of the relevant documents. Applicants with foreign credentials may have their transcripts evaluated by a recognized nationwide evaluation service, or provide acceptable documentation certifying their High School graduation.
Current Elyon College Catalog – click to open: Elyon College Catalog for 2018